Coaches Clinics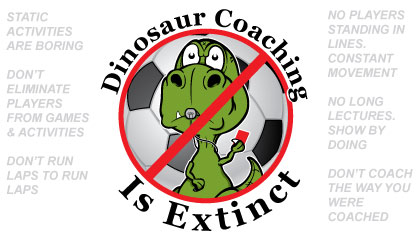 *Graphic borrowed from IllinoisYouthSoccer.org

US Youth Soccer Coaching Resources

Below we have listed great practice plans applicable to each division. 
US Youth Soccer has laid out an entire season of plans. Please click on links for more information!
US Youth Soccer Recommended Reading - a great resources if you prefer books to build lesson plans
Why Small Sided Games? - have you ever wondered why kindergartners don't play 11v11 soccer?
US Youth Soccer YouTube Video Resources - do you prefer to learn by watching? Check out these great YouTube videos!
---
U.S. Soccer Coaching License
US Soccer F License - first step on your coaching path - this course is not required though highly recommended. It is entirely online and should take about 2 hours of your time. It is intended for ALL parents/coaches of youth players. The focus of this grassroots course is to share U.S. Soccer's best practices in creating a fun, activity-centered and age-appropriate environment for 5-8 year old players. *There is a small fee to register for the online course.
---
Additional Coaching Resources
Washington Youth Soccer - age appropriate training sessions, material for 8 weeks of practices
Illinois Youth Soccer - activities and videos for recreational soccer coaches
Simple Goalkeeper Training Drills - great for any age!
Soccer Drills for Beginners- YouTube videos